BeKreative,

custom digital marketing solutions designed to enhance your business
We work 
hand-in-hand
 with our clients to develop digital solutions driven by the knowledge of their business and our interactive expertise. With a strong emphasis on both 
quantitative and qualitative research
, our recommendations are always backed by 
data-driven insights
 and developed for a long-term growth strategy. 
With affordable prices for small businesses, entrepreneurs and Start-ups the secret to our success is the right balance of art and technology, insight and planning, strategy and execution, all working together to create a seamless, inspired, and memorable experience that ultimately will increase your revenue.
Features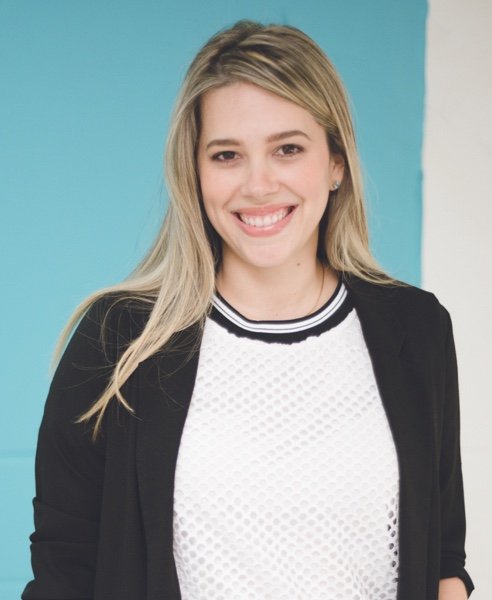 Stephanie Smit
Hi, I'm Stephanie Smit CEO / Founder of Kreative Digital Creative Agency.
A Super Mom and a Professional Advertising and Marketing, amateur photographer, graduated from Florida International University. I specialized in consumer neuroscience and neuromarketing, digital marketing and visual design.
I am a committed person, full of innovative ideas, willing to face new challenges.  I constantly challenge myself to enrich my knowledge and skills, I also love and enjoy working with our team and challenge them as well.
My team and I are in the pursuit of the tangible and the intangible, generating outstanding results for our clients. Our clients share their stories of success with us every month.  It only inspires us and drives us more to keep this mission going and expanding
What

We Do
Organic Search SEO / SEM
We develop internet marketing campaigns that will bring qualified visitors to your website with the goal of converting them into leads.
Web Design Services
Developing or re-developing a website is a big undertaking; we have the experience and skills to
help see you through from concept to completion.
Social Media Marketing
Give your brand a voice, respond to concerns, promote specials, Build Engagement and boost interaction. We are a certified digital agency with the main purpose: create extraordinary digital products, services and business for our clients.
Artificial Intelligence Marketing
Armed with big data insights, our agency can greatly boost your campaigns'performance and ROI.
Branding
At Kreative we look for the final design of your brand to be clear and properly built in order to communicate with emotion.
Our Artists
Feature 1
We are a team dedicated to the development of new ideas. We have the experience and dedication to achieve successful results. Our team of developers, designers, architects in general, are constantly learning and training in order to always be at the forefront of new technologies
At Kreative, we have an excellent team of highly trained and specialized professionals.  We are concerned about offering a service based on the needs and ideas of each of our clients.
Building & Believing
Building more than strategy and marketing skills.
Believing in the power of design.
Feature 2
We strive to build appropriate relationships and help our clients succeed through a collaborative process.
Focusing on achieving pieces that constitute a solid marketing strategy oriented to position your company Through our established processes we are able to discover the essence of your business and determine where you need to go.
Our standards
Always Make it Better, Keep it Real, People Over Profits, Keep it Simple, Never Stop Learning, Quality Over Quantity, Work to Live, Ask More Questions, Art Isn't Enough.
Blog
I have detailed below the most cost effective forms of internet marketing to advertising your business using your company website. HTPcom...